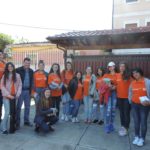 During the last year, Food Bank Albania has been working hard to find and distribute food for the poor as well as teach youth how important it is not to waste. We continue to reach more areas around the country; but, at the same time, we struggle to acquire enough food to meet the demand of the organisations we support.
We often see a direct link between poverty and other social problems. This can be a result of the place where you live, the family you come from and a perceived lack of opportunities. We hear countless stories from people in need. People seek hope and someone to reach out to.
Food Bank Albania is an organisation that collaborates with non-government organizations (NGO) throughout Albania. Food Bank Albania supplies food to the NGOs, then NGOs distribute the food to those in need. This distribution model has proved successful.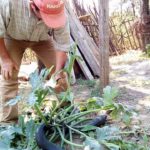 We focus on our relationship with food suppliers and NGOs and rely on our distribution partners to assist the people in their community. NGOs know the people in their communities well; they know who needs food the most and other forms of assistance. The Food Bank, through the NGOs, supports families for several consecutive months at a time in an effort to appease their dilemma as they overcome their
challenges.
Our projects have allowed us to distribute about 70 tons of food during 2017. We are thankful to all volunteers and donors for their support and work. We would like to thank our distribution partners as well as they are the ones who do the final leg work; meeting and helping people in need.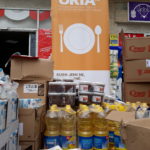 We hope that 2018 will be an even better year for our organisation and for our country. And for that, your help is also much appreciated. It actually is very needed. Can you support us during this year as we support those who cannot speak for themselves? Whether being a volunteer or spreading the word, a small donation of food or a connection with a business, school or an organisations, these are all ways to contribute.
Let us do this together! Solidarity for food!